Jenna and Dawns Place
Today was a rather special day for our Dawns Place studio. Why you may ask? Well today lovely Mrs. Dawn brought in a very good friend of hers. Namely Jenna, a foxy blonde that shares Dawn's interest in sex related activities. And you just have to see the stuff that went down. See these women please each other's pussies in today's very special and awesome update. Well let's just take the time to see the two hot and sexy babes have some sexual fun with each other in this superb and sexy afternoon scene.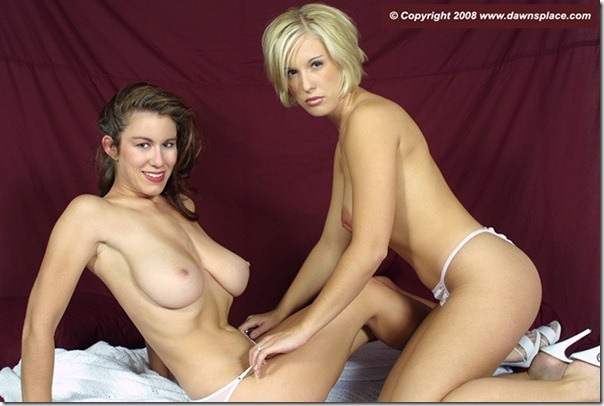 The cute blonde as we said, was named Jenna and she is a superbly cute and sexy blonde with short hair and a perky pair of tits. She always enjoys playing sex games with Dawn and her huge natural tits, and today you can see her taking off Dawn's sexy and small panties to get access to her pussy. She is the first to give that cunt of Dawn's a nice licking, and then she gets the same treatment from the mature babe as well. See them fucking each other's cunts and have fun!